THE SHACKET
Trending hard, the shacket, is usually a plaid oversized button down shirt that is warm enough to be worn as a jacket. I have two myself and wear 'em all the time.
Here are some of my favorite shackets:
Love this red shacket for its boho vibes
3. Western vibes, and super oversized
4. Simple, chic, will go with anything but would love with jeans and sneakers
5. Minimal, timeless, black shacket
6. More funky colors, flattering length
BLAZERS
You guys, I wear this blazer almost daily…its embarrassing.
2. On my wishlist…this raspberry color is amaaaahze.
3. Affordable option here!! (trying to be better about this!)
5. Just got this baby in, perfectly oversized, black and cream perfect pattern
CHELSEA BOOT
Theeeese are so good. I want them. Didn't find any others I liked nearly as much.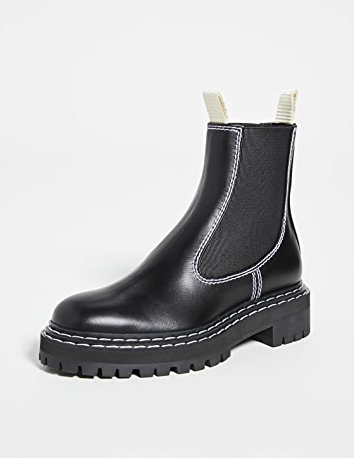 BROWN HUES
Can't go wrong with an acne knit
2. Love how tight fitting this is plus the buttons, in my cart
4. Grandpa cardigan in the perfect brown? Yes pls.
FUN SWEATERS
Hope you guys enjoyed my fall trends blog post. If there's anything else you want to see, always feel free to DM me.
This blog post is in partnership with one of my favorites, shopbop 🙂