Valentines Day is soon approaching – yep, we're only 2 weeks away! I like to think that I'm always prepped in advance with great gifts but this year it kind of slipped my mind with so many other things going on. So while I'm doing some online shopping, I thought it might be helpful if I compiled a list of great Valentine's Day gifts (that could also be referenced for birthdays or any sort of gifting!)
For Her:
It might be obvious to you, but guys don't always know what we want. Send him here for some good ideas.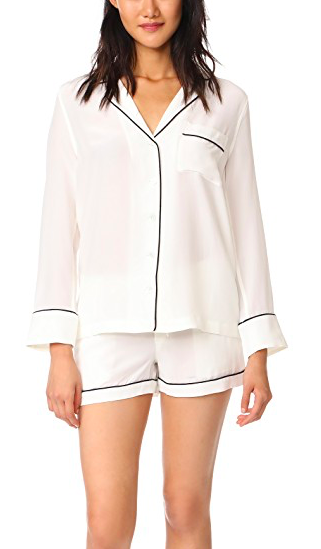 Pajamas
Who doesn't want a good pair of pajamas to lounge around in at home. A cute teddy is like the dressed up version of being comfortable or you can opt for an upgraded silky matching set.
Sleepy Jones Bishop Pajama Set $178
Hanky Panky Satin Cami & Shorts Sleepwear Set $92
Eberjey Lace Trimmed Playsuit $97
Equipment Lillian Classic PJ Set $368
Cosabella Amore Bella Pajamas $130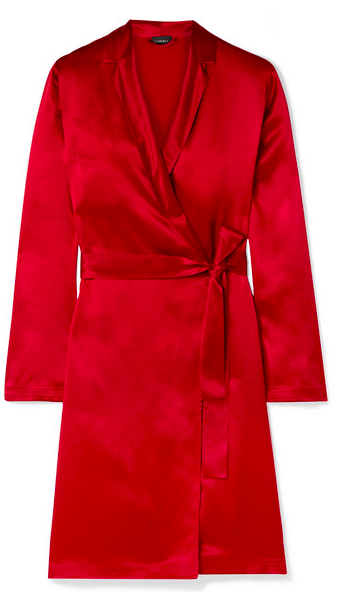 Robes
Because it's so cold right now, a snuggly robe could be the perfect gift to use after a warm shower or to lounge around the house when you're getting ready to brace the cold outdoors.
Eberjey Stretch Modal Jersey Robe $98
Bedhead Black Embroidered Mrs. Robe $110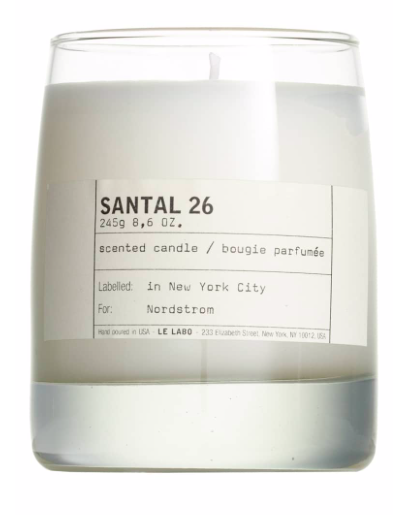 Candles
This one is self explanatory, but candles make your house smell amazing. I light one everyday. They could also be used to set the mood on a special night.
Byredo Bibliothèque Scented Candles $85
Nest Fragrances Japanese Black Current Candle $42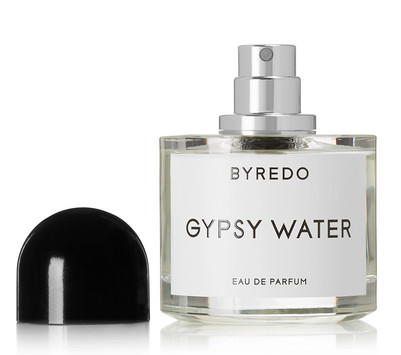 Perfumes
Scents evoke memories and make you feel good. I don't feel fully dressed before I spray myself with perfume. Why not have your loved one pick out something they like for you?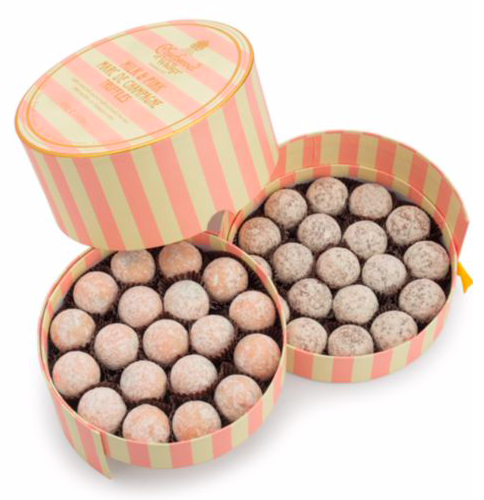 Chocolate
There's nothing better than receiving chocolate. Whether it's a box of mysteries, some truffles or chocolate covered fruit. Plus they're easy to share – or not.
Charbonnel et Walker 19 Milk Champagne Truffles $75
La Maison Du Chocolat Coffret Petit Rochers $49.95
Godiva Milk Chocolate Gift Box $39.95
La Maison Du Chocolat Flavored Truffles $60
Chocolate Covered Company Love Oreos $35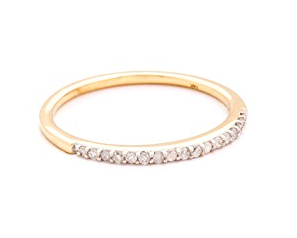 Jewelry
Who doesn't love jewelry? I'm personally into stacking rings and dainty necklaces these days. These don't have to be big ticket items, rather little investments that'll always remind you of this Valentine's.
Adına Reyter Pave Band Ring $398
Adina Reyter 14K Small Hexigon Signet $595
Adina Reyter Solid Pave Disc Earrings $429
Adina Reyter 14K Pave Bar Necklace $298
Zoe Chicco 14K Open Diamond Ring $375
Zoe Chicco 14K Bezel Diamond Pendant Necklace $495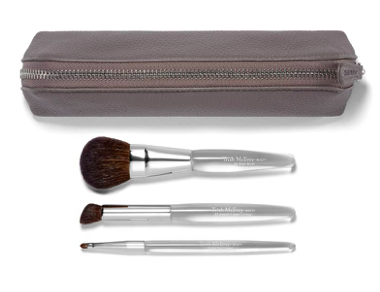 Makeup Brush Set
Brush sets are crucial to good makeup but they could add up to be a little more than you want to spend on yourself. You'll use them every time you apply makeup and maybe before your big Valentines Day date.
Trish McEvoy The Power Of Brushes Set $95
Jenny Patinkin Luxury Vegan Brush Set $65
Bobbi Brown Classic Collection $265
Marc Jacobs Beauty Brush Set $135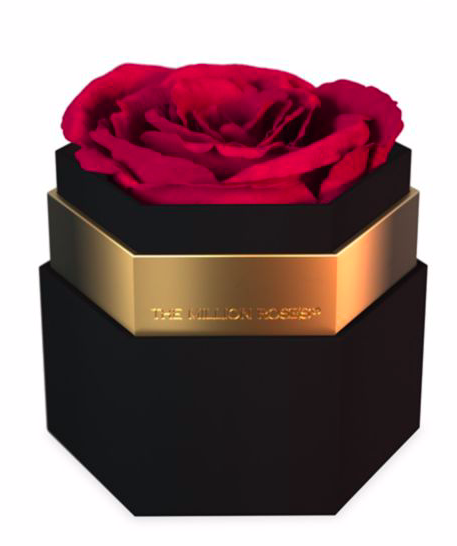 Flowers
Another classic, which is always welcome but now there are new brands that help keep your bouquet alive for a full year. Enough said.
One In A Million Roses Classic Collection $259
One In A Million Roses Basic Box $149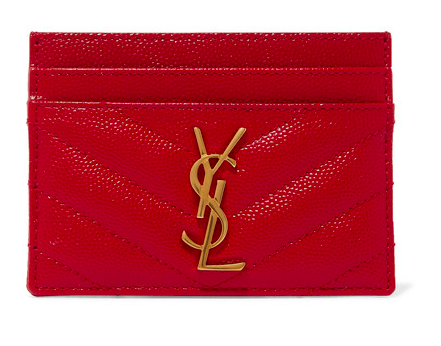 Card Holder
This is another easy piece that's maybe too practical for you to think to buy for yourself. If you have a wallet you love already, you might need a card case to use in smaller bags or to just slip in your pocket while running errands. Plus, you'll think of your partner every time you see it.
Saint Laurent Quilted Textured Leather Cardholder $275
Bottega Veneta Intreccaiato Leather Cardholder $270
Saint Laurent Croc Effect Patent Leather Cardholder $295
Smythson Croc Embossed Cardholder $195
Gucci Marmont Leather Card Case $250
For Him:
Every time I ask my husband what he wants as a gift, he says nothing. So without his help, here's a little guide: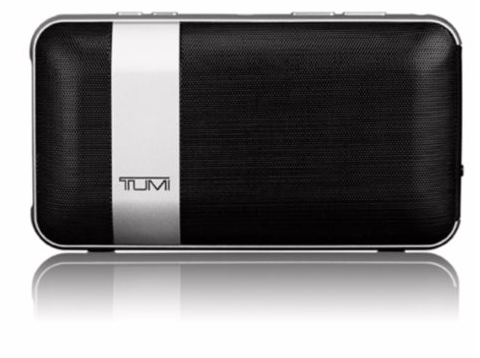 Speaker
I don't know about your guy but mine loves to blast the volume. Whether he uses his speaker for music or for sports, that's up to him.
Marshall Stanmore II Bluetooth Speaker $349
Bang & Olufsen Play A1 Portable Bluetooth Speaker $249
Bang & Olufsen Play M3 Wireless Connected Speaker $299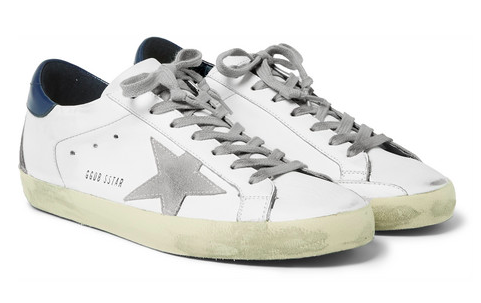 Golden Goose Sneakers
I love when my husband dresses in brands I love. His style is very streamlined and basic so a cool pair of sneakers will add to any look.
Golden Goose Superstar Suede Distressed $535
Golden Goose Slide High Top $495
Golden Goose Distressed Leather $460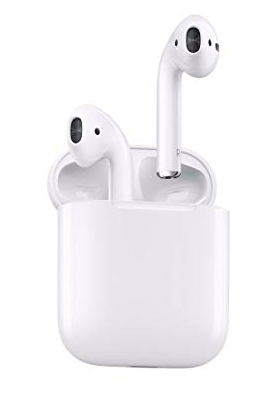 Wireless Headphones
If he doesn't already have these, he needs them. They're great for hands-free calling and switching to music while running around in the cold.
Bang & Olufsen Beoplay E8 Wireless Headphones $300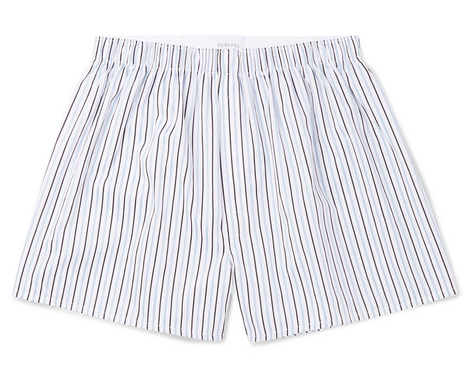 Underwear
Women aren't the only ones who like to feel good all the way down to the underwear they're wearing. Get him great higher-end underwear that he could feel proud in.
Sunspel Cotton Striped Boxers $50
Hanro Superior Cotton Blend Underwear $50
Paul Smith Three Pack Boxer-Brief $50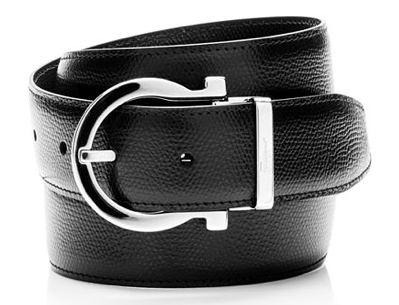 Ferragamo Belt
A great belt is another useful accessory that he could wear as much as he wants but may not want to spend money on himself. This is where you come in.
Salvatore Ferragamo Reversible Leather Belt $350
Salvatore Ferragamo Belt With Gancio Buckle $350
Salvatore Ferragamo Suede Belt $295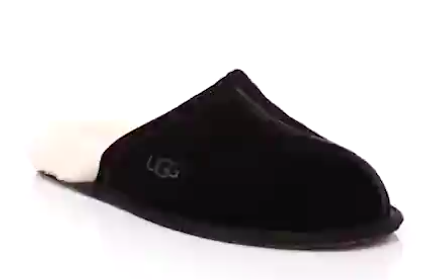 Ugg Slippers
A cold weather necessity. I bought a pair for my husband last year and he lives in them.
Ugg Scruff Lined Mule Slippers $80
Ugg Vince Gino Shearling Slipper $125
Ugg Ascot Suede and Shearling Moccasins $110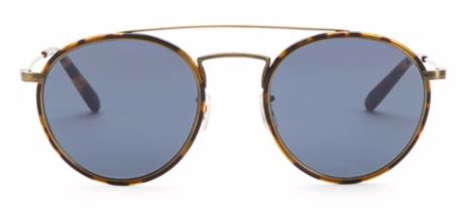 Oliver Peoples Sunglasses
Sunglasses are a great gift because you could never have too many. Get him a style he loves or purchase something daring that he might be scared to get for himself. Oliver Peoples sunglasses all have a timeless style that I think make a great gift.
Oliver Peoples Ellice 50mm Oval Sunglasses $585
Oliver Peoples Finley Esquire 51mm Round Sunglasses $395
Oliver Peoples Boudreau LA 48mm Square Sunglasses $380
Oliver Peoples Rockmore 58mm Pilot Sunglasses $415
Oliver Peoples 51mm Wayfarer Sunglasses $475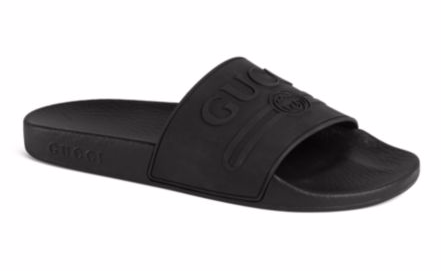 Gucci Slides
These are great for around the house, running errands and bringing to the beach on vacation. Win, win win.
Gucci Pursuit Logo Pool Slide $250
Gucci Pursuit '72 Rubber Slide $210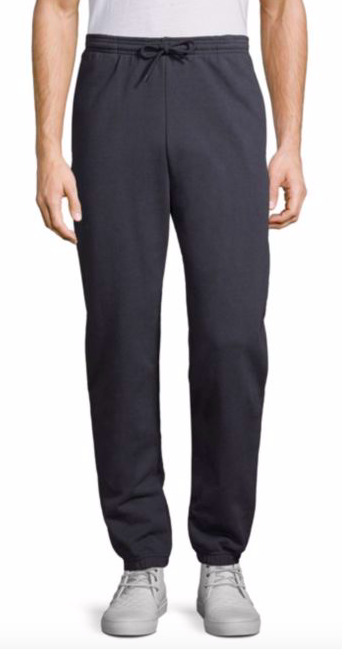 Sweatpants
We're not the only ones who want to lounge in style. Get him a nice comfortable pair for cuddle hours.
3.1 Philip Lim Tapered Joggers $395
Y-3 New Classic Track Pant $250
Club Monaco Donegal Sweatpant $99
Club Monaco Double Piped Sweatpants $129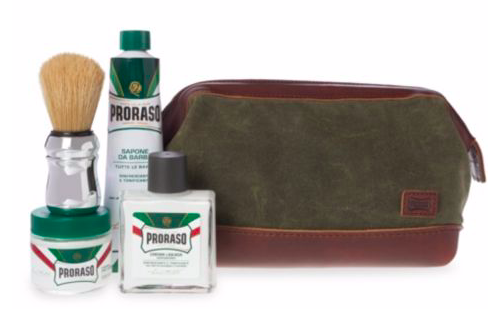 Skincare
My husband takes his facial hair very seriously but doesn't love to moisturize his skin. Get him a set for either and help him develop his regimen.
Proraso X Billykirk Gentleman's Kit $185
Jack Black Beard Grooming Kit $35
D R Harris Arlington Shaving Kit $195
Kiehl's Grooming Essentials Gift Set $48
For Yourself:
This blog is all about gift giving, and what's wrong with gifting yourself? There are some things that you might really want but they just don't feel right as a gift. Treat yourself.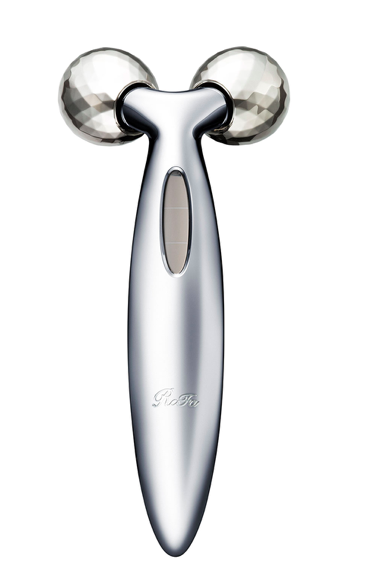 Facial Tools
There's nothing I love doing for myself more than rejuvenating my skin. Whether it's the material I'm sleeping on or a quick facial, I don't think I could have enough of these little gadgets.
Herbivore Rose Quartz Gua Sha $18
PMD Personal Microderm Pro $199
BeautyBio Glo Pro Microneedling Regeneration Tool $199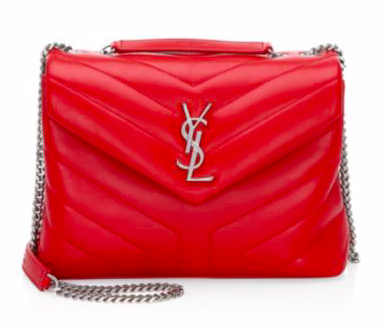 Luxury Bag
A designer bag is a big purchase, but you deserve it. Find a style that you could get a lot of use out of or splurge on a special piece that you'll only use for special occasions.
Saint Laurent Small LouLou Chain Strap $1,950
Fendi Mon Tresor Leather Bucket Bag $1,250
Mark Cross Small Grace Shoulder Bag $2,295
Loewe Gate Shoulder Bag $2,690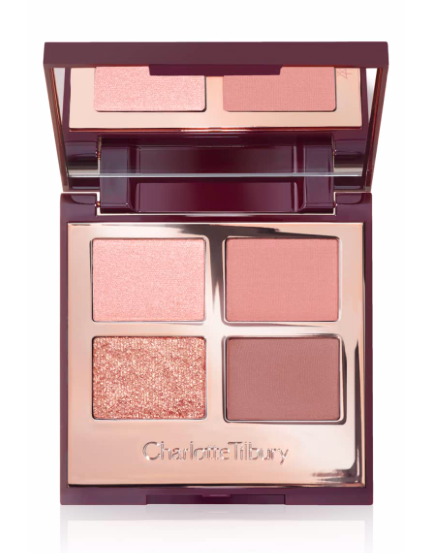 Makeup
There are so many amazing beauty products out there. Here are a few of my current favorites to add to your current makeup routine:
Charlotte Tilbury Luxury Eyeshadow Palette $53
Tata Harper Lip & Cheek Tint $39
Huda Beauty Liquid Matte Lip in Girlfriend $20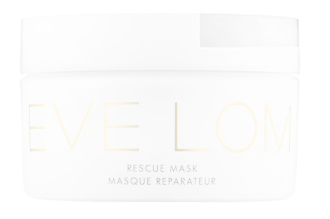 Face Masks
Masks are another indulgence that I try to do a few times a week. I like to switch it up for different problems I might be dealing with like dryness, discoloration or even a good ole' detox from the NYC air.
Caudalie Instant Detox Face Mask $39
Natura Bliese Stabilizing Cleansing Mask $54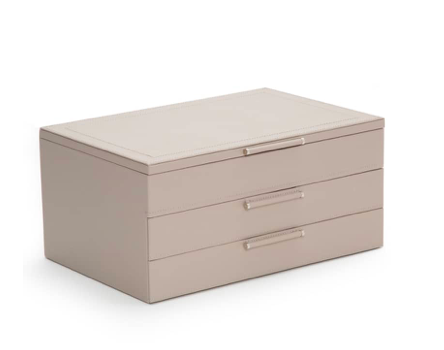 Jewelry Organizers
I used to lay my jewelry out on my dresser until I discovered my multi-level jewelry box. It keeps everything super neat and I feel good knowing where everything belongs. Plus, it helps with my OCD!
WOLF Large Sophia Jewelry Box $189
Aerin Shagreen Octagonal Box $295
Shopbop Jewelry Travel Box $110
Container Store Stackable Jewelry Box $36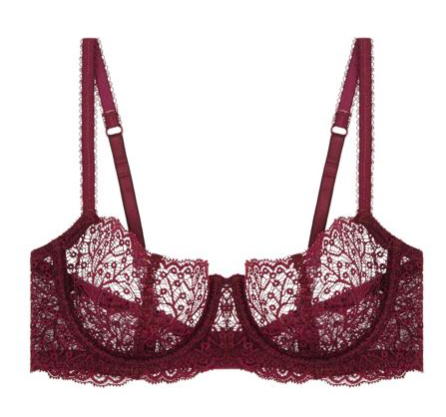 Lingerie
Valentine's Day is the perfect excuse to treat yourself (or your partner) to some new lingerie.
Journelle Allegra Balconette Bra $84
Fleur Du Mal Flocked Lace Bodysuit $275
Coco de Mer Lace Cutout Plunge Bra $235
Journelle Isabel Balconette Bra $84
Coco de Mer Gilded Arch Bra $205
Now that I've done some gift research, I have to finalize my February 14th plans. How do you usually spend Valentine's Day?